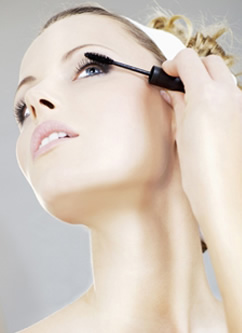 Most of us aren't born with naturally thick lashes, and as far back as women can remember, eyelash mascara or fake eyelashes have been the only way to achieve the look.
But now that's changed with the introduction of Latisse™. Latisse™ is the first and only FDA-approved, medical method of achieving eyelash prominence by promoting length, thickness and darkness of eyelashes*.
Latisse™ is a once-daily prescription treatment, which is applied to the base of the upper eyelashes using a sterile, single-use-per-eye disposable applicator*. In just 4 weeks users will begin to notice a change; in as little as 8 weeks, Latisse™ users can expect to experience longer, fuller and darker eyelashes, with full results in 16 weeks*.
How does it work?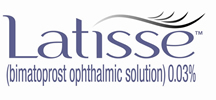 Latisse™ contains an active ingredient called bimatoprost, which has been clinically shown to promote lash growth. Lashes normally have a short growth stage; bimatoprost increases the duration of this growth stage while at the same time fostering new growth. Another characteristic of this product are lashes that are darker, and more noticeable*. Darker, thicker, longer lashes — that's the beauty of Latisse™*.
Innovative process
Latisse™ is a new, but well-researched, eyelash growth treatment. It was developed through years of research by Allergan, a pharmaceutical leader with over 60 years of expertise in prescription eye care products.
In clinical studies, patients had a 78% significant increase in overall eyelash prominence — including elements of length, fullness, and darkness — in just 16 weeks*.
What you should know
To get the most out of your Latisse™ treatment, you need to keep several things in mind. First, it's important to be consistent — applying Latisse™ is a once-daily procedure. Schedule your application at a convenient specific time of day, such as before bed. If you do miss a day, don't double up the applications; just continue treatments as normal.
Latisse™ is intended for upper eyelids only — do not apply anywhere else but to the base of the eyelashes on the upper lid. DO NOT APPLY to the lower eyelid. Only use the applicator supplied with Latisse™, and don't use a cotton swab. Daub away any excess fluid, except for the targeted area.
If you decide to stop treatment, lashes will eventually revert to their pre-Latisse™ condition.
There are other considerations when using Latisse™, and you should consult your doctor for more detailed information.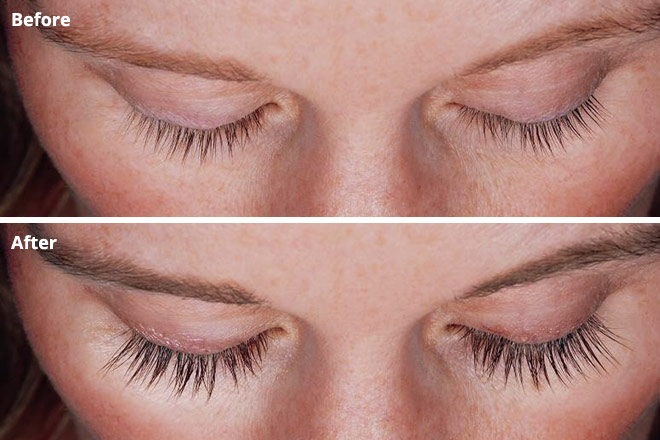 Ready for longer, fuller lashes*? Request more information or contact us today!