Revanesse Versa

Abington Aesthetic & Laser Medical Center is proud to now be offering Revanesse® Versa™ as an additional dermal filler as part of our arsenault of fillers to combat wrinkles and fine lines. Much like Juvederm or Restylane, Revanesse® Versa™ is a hyaluronic acid dermal filler that can be used in many of the same ways. Revanesse® Versa™ received FDA approval in the USA in 2017, and is safe to use in cosmetic applications.
If you're tired of your laugh lines, Revanesse® Versa™'s hyaluronic acid dermal filler may be able to help treat you quickly, non-invasively, and with less swelling than competing fillers. Revanesse® Versa™ is injected into the mid to deep dermis for correction of moderate to severe wrinkles and folds in the face, in any adult aged 22 and older. Results are seen immediately after treatment, so you can begin enjoying your new look right away.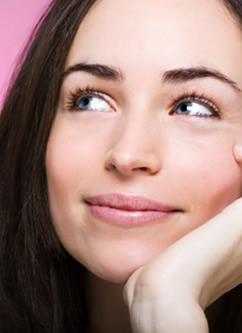 Why might Revanesse Versa be right for you?
Versa's specific formulation has been shown to produce results with 47% less swelling than competing dermal fillers. Revanesse® Versa™ can help improve the appearance of nasolabial folds, otherwise known as laugh lines, for up to 12 months(*).
Additionally, if you have historically needed more filler to get the job done, Revanesse® Versa™ might be a great solution for you. Revanesse® Versa™ is the only hyaluronic acid dermal filler in the US that is available in a 1.2 mL syringe.
Revanesse® Lips™+
Abington Aesthetic is proud to offer our patients a new lip filler for their specific needs. Revanesse® Lips™+ is the perfect option for anyone looking to augment their lips without sacrificing recovery time or swelling. Physician and patient backed, Revanesse® Lips™+ is proven to have quicker improvement time than many of its competitors. With this procedure, you will experience minimal recovery time and little to no unexpected side effects(*). Revanesse® Lips™+ requires less product to see results, which means less pain and swelling but amazing results(*)!