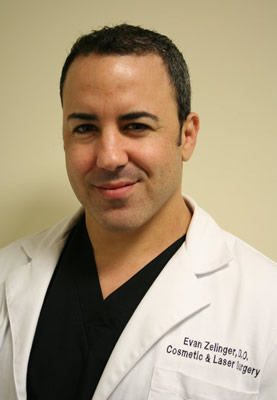 At Abington Aesthetic & Laser Medical Center, we are committed to providing you with the highest level of aesthetic medical services in our relaxed and serene atmosphere. We do everything we can to make sure you are comfortable before, during, and after your treatment.
Making an informed decision about your aesthetic medical treatment is important to you and to us. The more informed you are, the better the decision you can make. This is why Dr. Evan Zelinger takes care of each and every patient on a one-to-one basis, giving you careful attention for your unique aesthetic issues. Dr. Zelinger takes a careful approach in making sure you know what you want, what you expect, and how your treatment will work for you.
Whether you're a new patient or a returning patient, we'll treat you with the care and respect you deserve. We know you'll love the friendly demeanor Dr. Zelinger and all of our staff employ to help see you through your medical procedure. We aim to provide you with solutions that are custom tailored to your specific needs.
At Abington Aesthetic & Laser Medical Center, we stay at the forefront of new developments in aesthetic medical care. Our methodologies are the most up-to-date as well as the most tested and time-proven. We aim to provide only the best levels of services with the best chances for improvement whether it is laser hair removal, fat removal, or anything in between.
With convenient locations in Plymouth Meeting, PA and Philadelphia, PA, we offer convenient hours to make sure you're not missing work or your important events while trying to look your best.
Not sure if Abington Aesthetic is right for you? Read our testimonials to see what others have said about us!
Ready to get started? Give us a call or schedule an appointment with ease online.