Are you a candidate for photo rejuvenation?
As we grow older, certain aging processes occur — red flushed face, sun damage, and hyperpigmentation are all telltale signs of aging. It just comes with the territory… or does it? If you want to reduce the look of the aging process and you want to enhance your appearance, then you might be a candidate for Photo Rejuvenation*.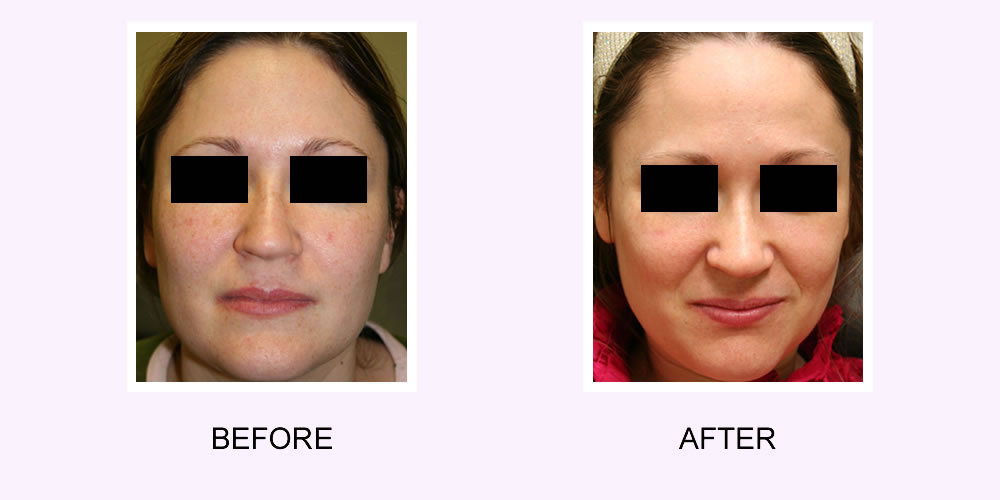 What are the benefits of photo rejuvenation?
With photo rejuvenation you can achieve healthier, smoother, more even-looking skin tone. At the same time, it can reduce redness and flushing caused by rosacea. Photo Rejuvenation can also reduce the size of wrinkles and create an overall more youthful look. You'll be less self-conscious and experience a boost in self-confidence*.
Take a look at some of our photo rejuvenation treatment options below:

Cynosure Apogee Elite and Alexandrite Laser System – Treatment for all Skin Types
Using the Alexandrite and Apogee Elite laser, Abington Aesthetic can help you with background redness, browns, facial veins, and sunspots. This treatment process requires no numbing and is with virtually little to no discomfort*. With the Alexandrite system, you can expect to be treated with one to three treatments for the most optimal results*. Dark spots will turn darker and become "crusty" for about one week. We advise all clients not to tan or use retinoids prior to the Alexandrite laser treatment.

Intense Pulsed Light (IPL) – Treatment Without A Laser
Intense Pulse Light or IPL is a great treatment option that does not require the use of a laser. IPL is a broadband light that is more like a "flash" of light. It can be used to treat background redness and brown areas. It also works great for flushed skin and rosacea. IPL treatment does not require medication to numb you, meaning it is with virtually no discomfort*. We advise all clients not to tan or use blood thinners the day of treatment.
How does photo rejuvenation work?
Photo Rejuvenation works by using pulses of intense light delivered to the skin. Using filters, light levels are adjusted for maximum results. Your skin tissue absorbs this light, which stimulates the production of collagen. As the tissue produces more collagen, your skin becomes softer and fuller; wrinkles decrease in size, and areas with rosacea can be dramatically reduced. Each photo rejuvenation treatment can take anywhere from 15-45 minutes*. Typically, the procedure requires three to five treatments, every four weeks, in order to achieve optimal results*. Of course, every patient's skin is different, and the number of treatments will vary depending on the size of the area and the condition of the skin*. After one treatment, most patients notice a smoother look and feel to their skin; every treatment builds on the success of the previous session*.
What does the treatment feel like?
Most patients describe the treatment to be like that of a rubber band being snapped on their skin. These effects can be minimized with the use of a topical anesthetic applied prior to each treatment. Post-procedure discomfort is minimal to non-existent. Redness and flaking may occur, but this is temporary.
What are the long-term effects of photo rejuvenation?
The effects of photo rejuvenation are long-lasting, requiring a follow up treatment once a year to help to maintain the skin's youthful appearance*. For those patients undergoing Photo Rejuvenation to treat rosacea, the redness and flushing can be reduced by up to 80-90%*.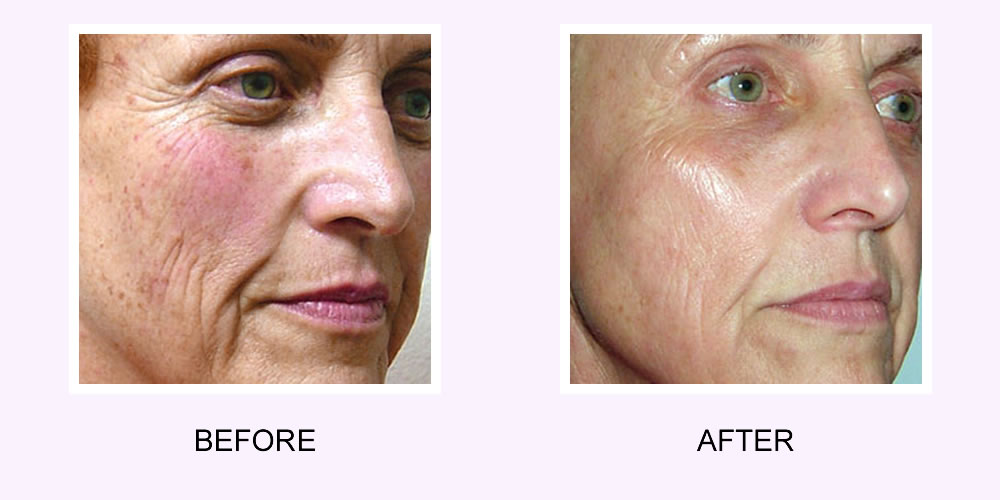 Ready for smoother, more beautiful skin*? Contact us and book an appointment today!