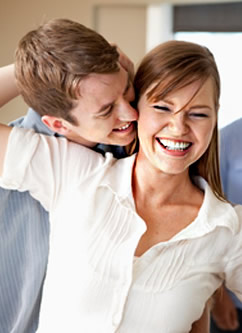 There is no denying the embarrassment associated with acne. Besides teenagers, many adults suffer from acne on a regular basis. It is very common that some people can develop acne late in life. The experts at Abington Aesthetic may be able to help you if you're tired of creams that aren't working.
Acne occurs when oil gets deep inside the pores. This causes bacteria to form which causes an acne blemish or a pimple. Most people experience a single pimple here and there. Some people have had or continue to have breakouts of acne. These breakouts are not limited to only faces, but also bodies. If you've already been prone to acne and are now dealing with the after effects of acne, you may have acne scars. We know that acne scars can be tough to hide or embarrassing to look at. We have treatments to help minimize the scarring.
Fraxel Repair
Fraxel is a FDA-approved treatment for acne scars. A patient can expect a 50-75% improvement in the skin divots caused by damaging breakouts. Our clients often report that their skin may feel warm during the treatment. they may feel a feeling like an elastic band snapping on their skin during a laser pulse. Everyone is different, but we can work around any pain or discomfort. For all Fraxel treatments, we offer a topical numbing along with a nitrous oxide laughing gas
Fraxel Dual
Fraxel DUAL is a non-ablative fractionated resurfacing laser. The name Fraxel Dual comes from the laser having two wavelengths (1550/1927). Fraxel Dual wavelength 1927 helps with pigmentation issues in the skin. This includes discoloration, sun spots, and age spots. The 1550 wavelength helps with fine lines, skin texture, and acne scarring. This laser treatment targets aging and sun-damaged skin with microscopic laser columns. It penetrates deep into your skin to expedite your body's remodeling of collagen. Unlike Fraxel Repair, there is very little downtime after a Fraxel DUAL treatment.
Bellafill
A secondary option for minimizing acne scarring is Bellafill. Bellafill fades acne scars by adding volume to them. This will bring the scars to the level of the surrounding skin and keep them there long-term. What makes Bellafill a great option for acne scars is its longevity. Hyaluronic acid fillers, like Juvederm, often dissolve within a few months. Bellafill is a longer lasting improvement for Acne scars.
Ready to schedule your acne scar treatment*? Request more information or contact us today!