Perhaps, you've been considering injectables (Botox, filler, things of that nature) but don't know where to start – in terms of determining which product is the right one for your concerns.
Injectables are a great non-surgical, non-invasive alternative to cosmetic surgery. They're easier on the wallet, and tend to lead to a more natural looking solution to the toll the aging process tends to take on our faces. That being said, there are a lot of different kinds of injectables, a lot of areas on that face that can be treated with injectables, and variations in which areas are best treated with different injectables.
We'll start with, perhaps the most well-known injectable, Botox.
Botox
Botox
is an injectable that works to fade and eradicate the appearance of wrinkles; namely, wrinkles of the glabella, forehead, and around the eyes (crow's feet). These are common places for wrinkles to appear, because they are places where we most often work our facial muscles. Botox is effective, because it blocks the signals to these muscles, rendering them unable to move in the ways that, after repetitive motion, create facial wrinkles. On average, Botox takes 2-3 days to start working, but can take up to 8 days.
We offer alternatives to Botox in the forms of Xeomin and Dysport. If you think either of these might be better suited to your personal needs, you can discuss it with Dr. Evan Zelinger during your consultation.
Next, we'll move on to a filler that is very prevalent in this day and age: Juvederm Ultra Plus XC.
Juvederm Ultra Plus XC
Juvederm

Ultra Plus XC is a hyaluronic acid-based filler that Dr. Evan Zelinger uses quite a lot. It is great for smoothing out the nasolabial folds (parentheses) and creases, plumping up the lips, and filling in the eye area. In a quick 15-30 minute appointment, Dr. Evan Zelinger can use this filler to improve areas of the face*. The "XC" stands for extra comfort, because Juvederm Ultra Plus XC contains lidocaine (a numbing agent) in it. That being said, we always recommend coming to the office 30-45 minutes prior to your treatment time to have the doctor apply numbing cream before the procedure*. Juvederm Ultra Plus XC results last, on average, for 3-9 months, but can be longer than 9 months (it depends on every person's metabolic rate, which does vary from patient to patient)*.
It only seems fitting to move on to Juvederm Voluma XC.
This hyaluronic acid-based filler boasts an immediate fill. It is great for filling in areas that have become sallow due to the volume loss that takes place as we age – but can also be used to fill in areas that you have just always been unsatisfied with, volume-wise. Most commonly, it is used for the cheek area. Normally, a treatment with Voluma is takes about 30 minutes, and like other fillers, we recommend you come in 30-45 minutes early for the numbing cream*. Juvederm Voluma XC's results can last up to two years*.
Next up, let's talk about Belotero.
Belotero
Belotero


is another hyaluronic acid-based filler. It is a great filler for filling in fine lines, wrinkles around the mouth (IE: smoker's wrinkles), and an ideal under-eye filler. Normally, a Belotero treatment takes about 30 minutes (and we recommend coming 30-45 minutes early for the doctor to apply numbing cream to the areas being treated*. One of the great things about Belotero is that if you are unsatisfied with your results, it is dissolvable, and Dr. Evan Zelinger can dissolve/add a little OR a lot of Belotero until you are happy with the appearance of your treated areas.
Radiesse
Radiesse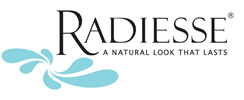 is another filler that Dr. Evan Zelinger uses to treat his patients. Radiesse is a deep tissue filler that is more expensive than Juvederm, but also lasts longer, and fills 2 times as much as Juvederm. Radiesse treatments are normally 30 minutes a pop, and we recommend the 30-45 minute early arrival for the doctor to apply numbing cream*.
Sculptra
Sculptra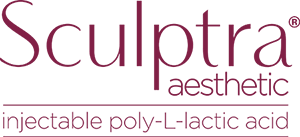 is a filler that is unique from the other fillers we use in that it stimulates natural collagen production, and employs immune system. Its results last up to two years*. It is a bigger fill, so it is good for treating larger areas, like the cheek (but also good if you're looking for an overall fill of most of the face). Generally, an appointment for Sculptra treatment takes about 30 minutes, and the 30-45 minute early arrival for numbing is recommended*. It is important to note that Sculptra results take about 6 months to appear*.
Bellafill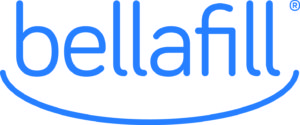 The last of our most prominent fillers is Bellafill. Bellafill is a collagen filler that lasts longer than any other filler – it is long-term and long-lasting*. Bellafill is great for treating areas of volume loss, smile lines, and can even be used to treat scarring (namely, from acne). Correction of these areas with Bellafill is immediate. Bellafill treatments can take 30-60 minutes, and numbing is especially, especially recommended (so, we would have you come 30-45 minutes early for numbing*. Results from Bellafill are visible immediately after treatment.
Kybella is an injectable used by Dr. Evan Zelinger for a unique purpose.
Kybella
Kybella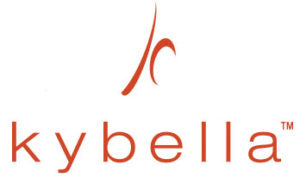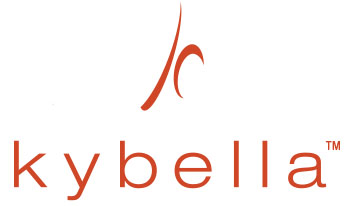 is the only FDA-approved non-surgical treatment available to improve the appearance of submental fullness (more commonly known as the "double-chin"). Kybella is injected right into the area of concern to help eliminate the appearance of the double-chin, and contour the shape of the jaw*. Most patients will need 2-4 treatments for optimal results*. For about a week after treatment, patients can expect swelling of the treatment area*.
An important note for any injectable: every injectable yields the risk of bruising/redness/swelling. In order to help reduce the risk of bruising, patients are asked to avoid blood thinners (unless medically necessary) for about a week prior to treatment. Consuming green, leafy vegetables in the week leading up to treatment, as well as eating fresh pineapple the morning of treatment, can be helpful in aiding the avoidance of bruising as well. Dr. Evan Zelinger always recommends picking up Arnica (either the oral tablets, or gel) to help bruises to heal faster.
If you are interested in finding out more information about any of these injectables (or which ones may be right for you), you can book a consultation with us: (215) 366-1122.